START, FINISH, AND MARKET YOUR INDIE GAME
Learn every aspect of 2D/3D game development, and discover how to conquer Steam, consoles, and mobile

WHAT'S INCLUDED IN GDU?

160+ high-quality video lessons and tutorials (43+ hours)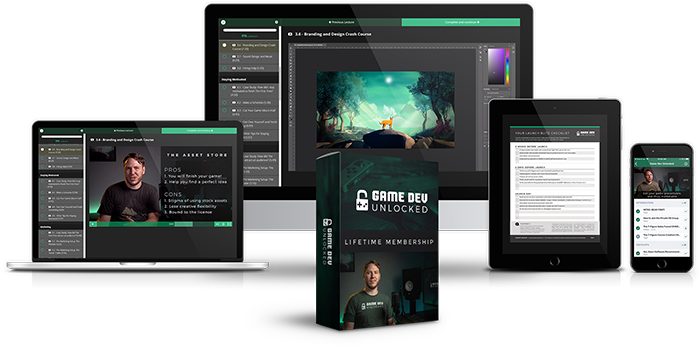 Every facet of game development is covered! It doesn't matter if you've never made a game before, or you've released several: everything is here to take your indie game launch to the next level. You get lifetime access to invaluable data analyses, in-depth workbooks, and jam-packed videos that are designed to save you time in your game dev journey.
NEW! 2024 Update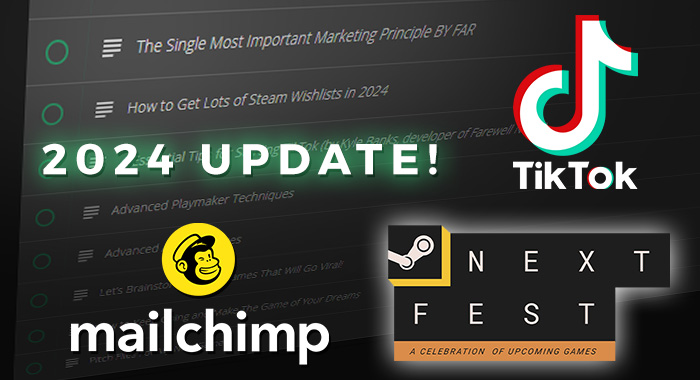 Want to learn how TikTok can help you sell 100,000 copies of your game? Want to learn advanced Playmaker or Photoshop techniques? I surveyed our students and created a new section answering the most pressing questions out there. (CONTENT STILL IN PRODUCTION, complete section coming soon!)

Learn to make a first-person thriller in 7 days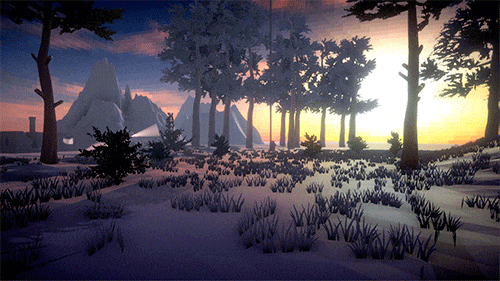 In the Let's Dev INTERMEDIATE series, we make a striking, engaging first-person game in 7 days using only free assets in Unity. Finish your game without learning code via Playmaker, or use the included C# or Bolt scripts instead. Follow along and add your own creative touches via homework assignments and challenge slides so you can sell your first game on itch.io as soon as possible!
Create a gorgeous 3D game and release it on Steam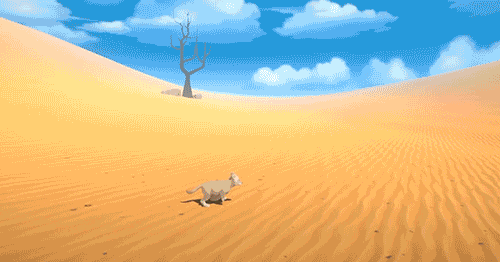 Play as a coyote cub lost in an apocalyptic desert and separated from his parents. Unlock your memories by finding water and journeying towards the last waterfall on Earth. In this Let's Dev ADVANCED series, I show you every step to take so you can make your own gorgeous exploration game like The First Tree. Environment design, 3D modeling, story writing, Steam achievements... it's all here. (additional paid assets are required to follow along exactly)
Discounts galore! ($240 value)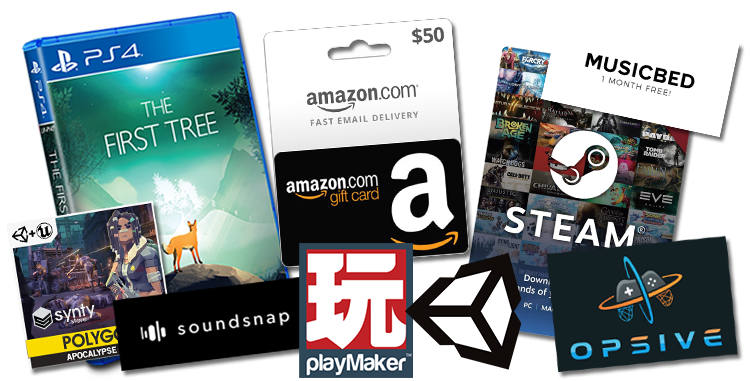 Not only do you get exclusive GDU discounts for the leading asset packs and tools I use for my own games, but several handmade assets by me are available to students for free!
Peer mentoring on the GDU Discord server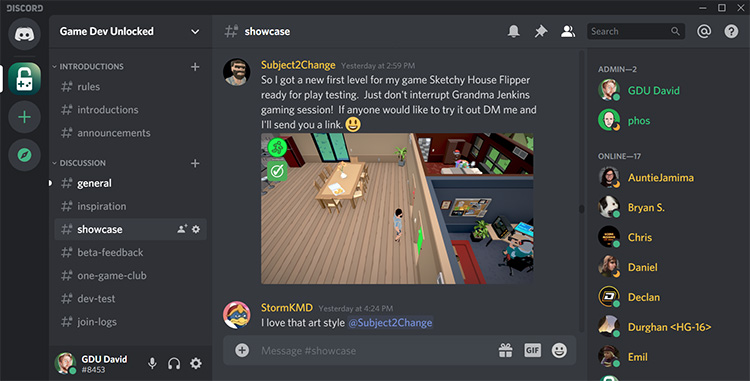 Current students agree this is the best part of GDU! Receive access to exclusive mentoring and feedback by other game devs on our high-quality, moderated private Discord server. Share and receive valuable tips and resources to make your game the best it can be!
Learn C# and make a 2D platformer from scratch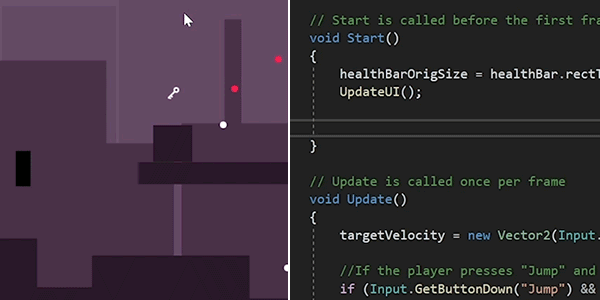 In this new 7+ hour section, we learn C# programming to take your developer skillset to the next level! The tutorials are simple and intuitive, so even a complete coding noob can pick it up fast.
Learn Unreal Engine 5 and create a beautiful FPS puzzle game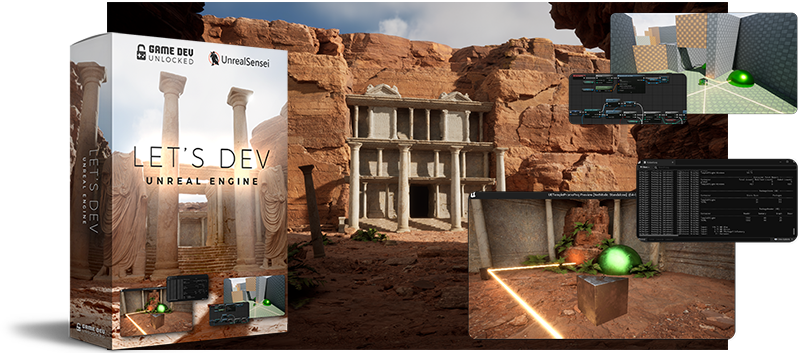 Not only is the Unity game engine covered, but so is the powerful Unreal Engine. In these brand new tutorials, we focus on using its free asset libraries, the gorgeous global lighting feature Lumen, and much more to bring a fascinating first-person puzzle game to life.
Create and launch a mobile game and hit the charts!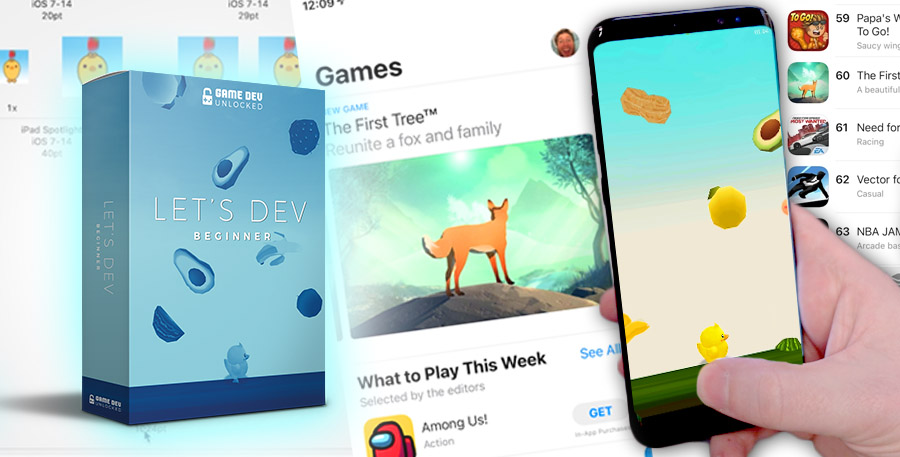 I recently ported my game to iOS and Android, which was featured as Game of the Day on the App Store. In this section, we make a simple touch-enabled game in Unity, and I show you the entire mobile development and publishing process, including how to get featured.
4 free Steam keys


Receive 4 Steam keys ($30 value) and other free games curated by me for homework/case studies so we can learn together from these other successful solo developers!
Adobe Creative Cloud student discount

For a small upgrade fee, you can subscribe to the Adobe suite for 60% off their monthly fee. That saves you $400 a year!
Huge Q&A Video Archive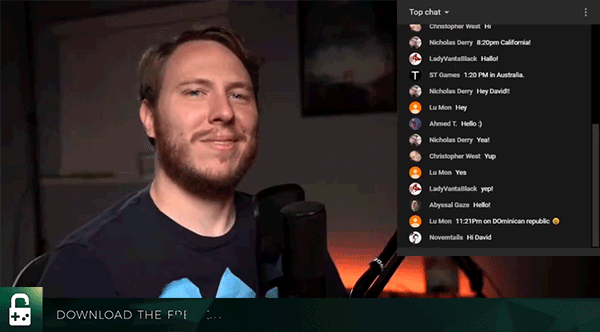 I've spent years answering every game dev question you could ever think of, and this is the only place to watch the entire archive. Dozens of hours of up-to-date answers to help you find success with your indie game journey.
Are people saying GDU is worth the money? Check out the full review list here!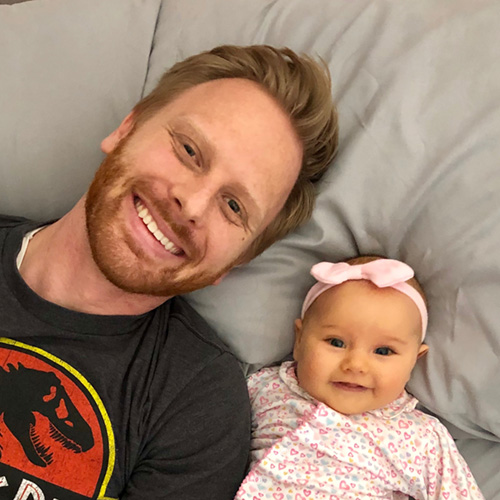 "A little over a year ago I was going through a rough time just with the stress of my job which I did not enjoy and being a new dad. Around that same time though is when I reached out to David. I had just seen how he had released a video game all on his own: The First Tree. I didn't even know that people could make a game all on their own. I asked him how he did it and it completely changed my life. Now after a little over a year of hard work in my my free time I have finally finished my first short original game. I owe a ton of gratitude towards David."
- Kirt O., creator of World's Worst Handyman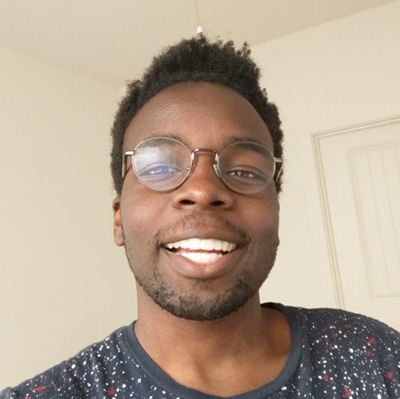 "Whether you're experienced with making games or completely new to it, David does a fantastic job with walking you through the process and mindset needed to create the games you've always dreamed of, even if you don't have the spare change to. I personally feel like I've grown as a solo game dev by following David's videos and learning from his own experiences. [...] Along with the additional discounts provided in the course to be used in Unity I'd say that it is worth every penny."
- Kyle S.
Your Instructor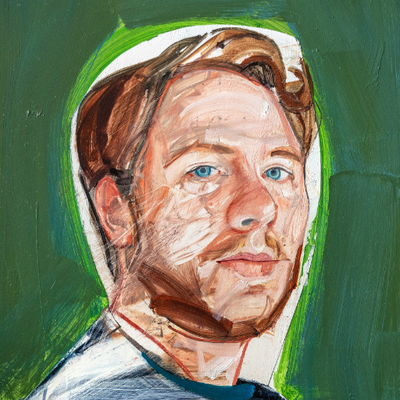 My name is David, and make indie games full-time! Which blows my mind, since I'm horrible at coding and I'm self-taught with art/design. A few years ago a friend showed me Unity, and I got so excited to tell stories through the medium of video games. I worked hard, released a game on Steam, and used that experience to help me land my dream job: Unity technical artist at The VOID, where I worked on VR experiences like Ghostbusters Dimension, Avengers: Damage Control, and Star Wars: Secrets of the Empire. In 2017, I released my second game The First Tree on Steam, used the money to port to consoles, and sold 500,000 units across all platforms. It received positive reviews from publications like PC Gamer, IGN, and Kotaku. Now I'm sharing with the world how I made the indie dream work in such a tumultuous time!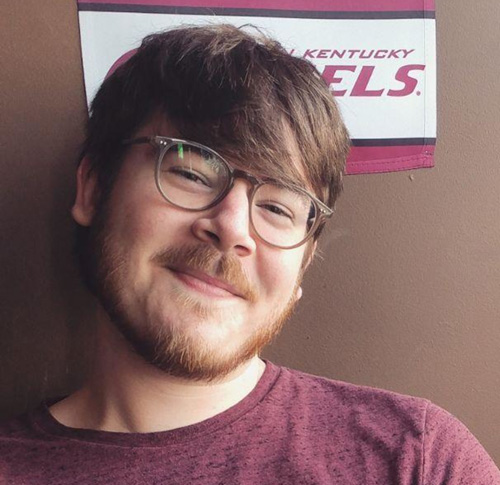 "David does a great job of explaining things and it really kickstarted my game development projects. The marketing and motivational sections in particular are essential for me because they weren't things I typically thought about. By going through this course I was able to push myself to learn about game development and make 3 small games on my own."
- Kenneth D.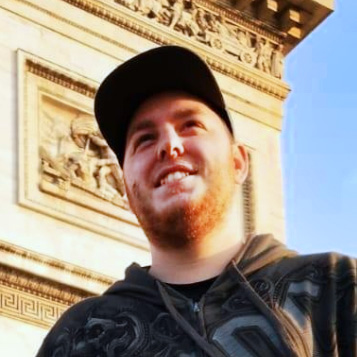 "I've done a lot of Udemy courses before but it was always too focused on programming rather than finishing a game and putting it out for everyone to play it. I saw this course and made the jump to spend a little more money than I usually do on these types of things. And it has paid off! I've learned so much by just watching the "talking" videos alone [...] this course basically tells you how to finish a game by yourself without doing too much which has already been done by others. To sum it all up, it is a great in-depth course with teaching you how to create a game, finish a game and putting it out there (marketing included)."
- Davy N.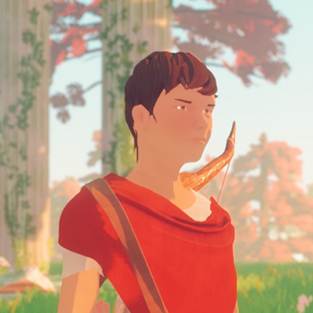 "David's advice on marketing helped me to create a viral Reddit post for my game Lucen that earned over 110,000 upvotes, over 3 million views, and hit #1 on /r/all. [...] I wholeheartedly recommend this course. David is providing an incredible service by sharing the knowledge and wisdom he has accrued throughout his experience as a successful indie dev, and it's not one to miss!"
- Kristian K., creator of Lucen
Frequently Asked Questions
When does the course start and finish?
The course starts now and never ends! It is a completely self-paced online course - you decide when you start and when you finish.
How long do I have access to the course?
How does lifetime access sound? After enrolling, you have unlimited access to this course for as long as you like.
What if I am unhappy with the course?
I would never want you to be unhappy! If you are unsatisfied with your purchase, contact me in the first 30 days and I'll give you a full refund, no questions asked.
Is this course for beginners or experienced developers?
Both actually! While the Let's Dev module is focused more on helping newcomers make a game without coding knowledge, everything else can be applied to both noobs and pros alike, especially the marketing module.
Does the course focus on mobile games?
YES, I just finished the Let's Dev MOBILE section where I show you how to add mobile/touchscreen features to the beginner's game, I walk you through the publishing process on iOS and Android, and I show you all the steps I took to get featured and make five figures of mobile revenue.
Does this course only focus on exploration/walking sim games?
Not at all! In the Let's Dev sections, we make a mobile casual game called Fruit Dodger, a Journey-like animal platformer, a first-person puzzle game like The Talos Principle, and a traditional flat-stylized 2D platformer. While my experiences are built off of my first two games which were exploration adventure games, the principles in GDU apply to every type of indie game. Naturally, the Intermediate and Advanced games we'll make together will be similar to The First Tree, and that's because that genre is perfect for dipping your toes into the complex world of game development.
If I don't use Unity, do the videos still apply?
Definitely! Unity and Unreal Engine are covered in-depth, and the main videos are based around principles, not specific platform tips. However, the "Let's Dev" section is a long-form tutorial series which uses Unity/Unreal and various assets to walk you through the game dev process step-by-step.
Do you learn to program in this course?
Yes! In the new 2D game section, we cover the basics and even some advanced scripting techniques using C# in Unity.
Are there subtitles?
YES! Almost all videos have English subtitles you can enable.
Do I have to buy any additional software to follow along?
This course uses Unity (and Unreal, both of which are free) along with a paid plugin called Playmaker to make games without code. It's normally a $60 asset, but the GDU student discount makes it $42. The Intermediate section includes C# and Bolt scripts however if you would like to avoid buying Playmaker, but I definitely recommend buying it since it's the perfect way to ease yourself into the complicated world of game programming.
Do I have to buy tons of assets to follow along to the Advanced section?
Almost all successful indie games use paid assets to some degree, and that's how these small teams actually finish big games. I wanted the Advanced section to reflect a real-life plan for making a big game like The First Tree, and that includes buying useful Unity assets and using industry-standard software. So in that way, the Advanced section is different from the other sections, and it isn't meant to be strictly followed along to—it's more for teaching principles you can apply to your big game project. HOWEVER, if you'd like to follow along exactly, expect to spend around $500 on assets and software.
How much is the upgrade fee for the Adobe suite student eligibility?
It is $40 for a two-year discount period.